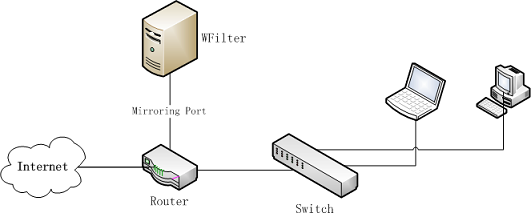 WFilter Internet Content Filter
Windows software for pass-by internet monitoring and filtering of business networks.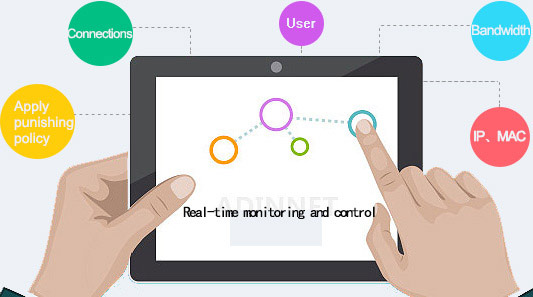 Why choose WFilter ICF?

Windows software solution, deployed with minimal change to network topology.

Zero client installation, one software to monitor a whole network.

Most cost-effective, please check: WFilter price list.

Continuous research and development for over ten years.

Comparison of WFilter ICF and other internet filtering solutions.
Features

Windows Software Solution

Installed on a Windows computer without additional hardware.
Coexist with other Windows software.
Support saving to database with mass storage.

Bypass Deployment

Monitoring through a mirror port of switch.
No need to modify existing network settings.
Bypass deployment with no influence to the existing network.

Unified Wired and Wireless Management

Manage wired and wireless networks together.
Detect and control PC applications, as well as mobile apps.
NAT sharing detection and blocking.

Distributed management solution

Support file version and database version.
The database version can act as a data center for unified data storage.